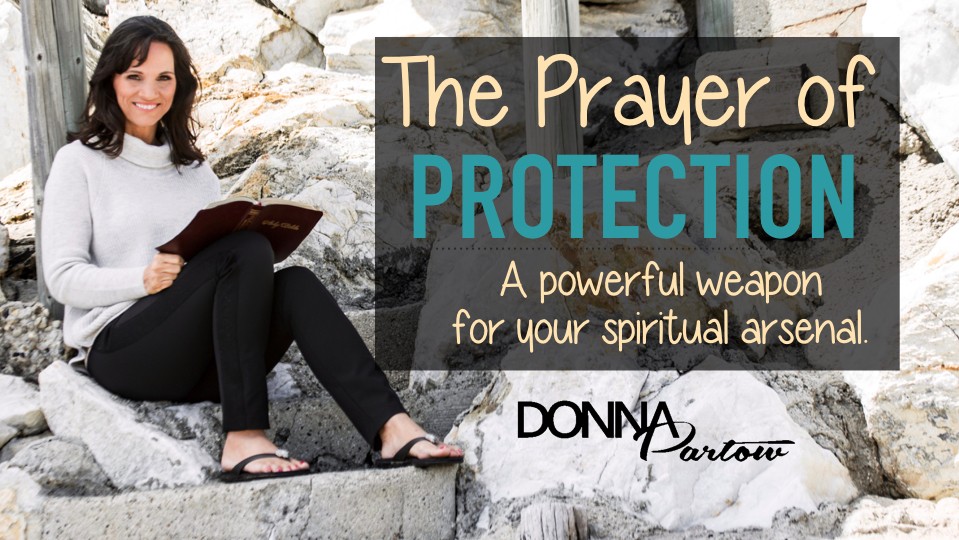 Keep Your Loved Ones Safe with
The Prayer of Protection
Are you are concerned for your family's safety? I want to share with you a powerful tool to help keep your family safe.There is tumult in the United States and around the world. Everything from hurricanes and riots to terrorist attacks. It's tempting to give in to worry. Or to feel like there's nothing you can do in the face of danger. But there is something you can do. You can pray The Prayer of Protection.
When A Storm Hits
When Hurricane Matthew hit Florida in October 2016, I was serving as a missionary in Colombia, South America, far from my grown children (now in their 20s). So "all I could do" was continue praying for their protection while they fled inland with our dog, 2 cats and one memento each from my deceased parents. My eyes were glued to the internet for updates which showed frightening videos of the storm battering our neighborhood. It was easy to imagine that absolutely everything would be wiped out.
(Please see the messages my younger daughter posted on Facebook, shared below)
But I had been routinely praying The Prayer of Protection over my family for nearly a decade. And during my time overseas, I had been praying it almost daily.
After the storm passed, my daughters returned to discover massive destruction directly to the north and directly to the south — but our little stretch of beach was just fine. Other than being strewn with starfish.
I'm convinced this miracle unfolded as a direct result of years spent praying The Prayer of Protection. As I see storms brewing around the world, and especially in the United States, I felt compelled to share this prayer with you.
About the Prayer
The 3-page prayer covers every aspect of your life, from your mind and emotions, to your car, house and workplace. It is certainly not a guarantee that nothing bad will ever happen to you (Jesus said, in this world you will have trouble), but the bible also says we should be wise. Praying the prayer of protection to keep your family safe — as safe as possible in a dangerous world — is one way we walk in wisdom.
I want to place this powerful spiritual weapon in your hands RIGHT NOW...before the next storm hits.
Everything You Need
You'll receive everything you need including:
Video teaching so you'll know how to get the most out of the prayer

Worksheet on "Preparing to Pray the Prayer"
Downloadable slidebook featuring the key points in the teaching for quick review anytime
A printable version of the prayer to tuck in your bible or purse...or both!
My Family's Story Could Be Yours
Here are the "real time" reactions of my daughters during and after the storm. We were not happy that a storm hit...but we were certainly grateful for God's miraculous protection. I wish I could tell you that no storms will ever come near you, but the Bible doesn't promise us that. It does promise that, as we watch and pray, God will watch over us.

I look forward to hearing how God uses this powerful spiritual weapon in your life!

Love & Prayers,

~ Donna